Mogotio. At the backdrop of increasing drought and negative impact of Covid-19 pandemic, a
recently launched solarized borehole is a new source of reliable and safe drinking water for Sheilla Kimeli, a mother of four from Kisanana village in Mogotio-Baringo County.

"Six months ago we couldn't imagine that one day we will have tap water in our compound. We regarded it as a lifestyle for urban dwellers," said Sheilla. Number One community water project is a resident initiative to solve their endless water scarcity in the village. For many years, the community has been relying on seasonal rivers and water pans.

When Covid-19 stuck the community, life became more difficult, as water
demand went higher. "All of us were at home hence water use inceases," Sheilla says. Consequently, her children stopped going to school as they joined in searching for water. According to Sheila, getting a twenty litre water container was time consuming, involving walking as far as 4 kilometres.

Richard Chelimo, one of the community leaders an the chairperson of NumberOne community water project, says that lack of water in his village has not only become a sanitation problem but also economical burden. This is part of the reason his community initiated Number One water project to address the water
issues in his village. He narrated their journey to having water at the doorstep.
In 2012, members of his community contributed Sh500,000 for purchasing a plot, where the Central Rift Valley Water Works Development Agency came in and drilled the borehole.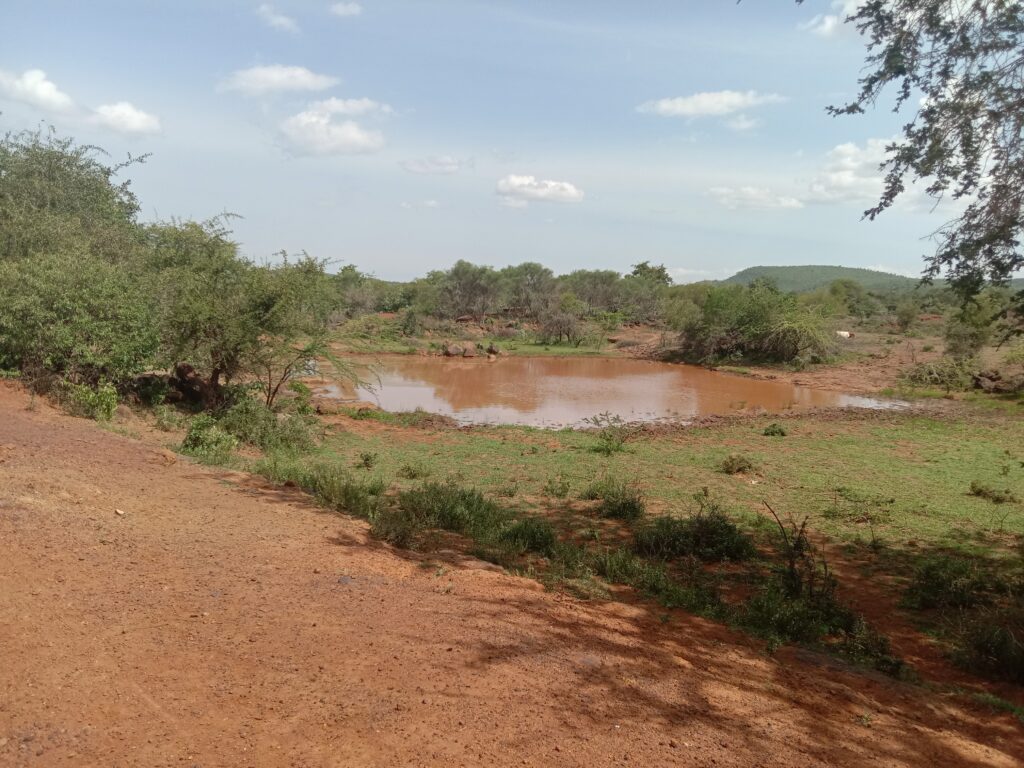 As part of the efforts to provides access to water, Baringo County Government has
prioritised water projects including borehole drilling, provision of water harvesting
equipment, rehabilitation of existing water supply systems and waterpans as well as
conservation of springs. Through Baringo County Government interventions Number
One Community Water project received a water pump and solar equipment worth over Sh4 million.
After the installation of the equipment in January, over 60,000 residents benefit directly from the same.
"Previously, my cows died due to drought,but with availability of water I have decided to restock my herd and they are healthy now," said Richard Cherono,who is a secretary of the water project and a livestock keeper.

In this village, easy access of water is helping locals cope with climate change and
recover easily from the Covid-19 losses. Chereno's livestock are now healthy because he no longer walks with them for long distance in search of water. According to him, he now gets plenty of milk and sells the surplus to buy feeds for his cows. He recently made a sale of his bull that gave him an income Sh90,000.
He says: "Watering animals is now just a simple turn of the tap, even a child can do.We can now rest and attend meetings and other social events."
Number One water project is also supplying water to a nearby Kisanana primary
school and church. Shadrack Sego, one of the committee members and a school teacher says the presence of flowing water aids in adherence to covid-19 hand washing measures.
Need for clean water
Mbaja M. Munala Public health officer and lecturer at Kenya Medical Training College emphasised the need of having continuous access to clean drinking water.
"One role of water is to carry nutrients and oxygen across body cells and tissues. Most
patients succumb to hypoxia or low oxygen in tissues as an effect of COVID-19"

Kenyan government is scaling up efforts to ensure a water-secure nation. Carlos Cheluget, communication manager at Central Rift Valley Water Works Development Agency, says that the agency has successfully implemented water projects to provide clean drinking water in Baringo County.

Carlos further pointed out some of the notable projects which include; Baringo Rural
Water Supply project, which constitute more than 140 drilled, solarized and equipped
water boreholes in Baringo central, Baringo South and Tiaty Sub counties.The
project is already serving more than 400,000 people and more than one million heads of cattle.
However, the agency is currently implementing other water projects. Chemususu
dam and the Chemususu Phase II water Distribution project are currently at 80 % to
serve more than 700,000 people in Eldama Ravine and Mogotio Sub Counties in Baringo County and Rongai Sub County in Nakuru County.
Professor Julius Tanui, acting Chief executive officer of Kenya Water Towers Agency (KWTA), a State Corporation that oversees the protection, rehabilitation and conservation of water towers in Kenya, states the need for protecting natural sources of water. He added that his agency is focusing on the protection and conservation of
the water catchment areas to improve yield and availability of fresh water from the major water sources.

Cheluget explained that his organisation is working with the Water Resource Authority and the local Water Resource Users Associations (WRUAs) to protect water catchment areas and control the abstractions.


This publication was produced with the financial support of the European Union. Its contents are the sole responsibility of Wesley Lang'at and do not necessarily reflect the views of the European Union.