Valeria Santoro had always wanted to contribute to solving problems in the society, something she believes made her become a cancer researcher. Torn between her rich background in health and her pasion for social impact, Valeria found her passion in empowering others. Today, she is the founder and co-director of Lightup Impact.
She shares her story of social entrepreneurship and how she is changing lives one day at a time.
"I am Italian, 37 years old, and from Napoli. Studied medical biotechnology at The University Federico II of Naples and then pursued a Ph.D. in Oncology at UCL London. I have worked in oncology research for 12 years in academia and industry across Europe.
Everything changed for me when I first heard about social intrapreneurship after taking the ´Social intrapreneurship in innovation and health course´ organized by MMH and Ashoka while I was a cancer researcher at Boehringer Ingelheim.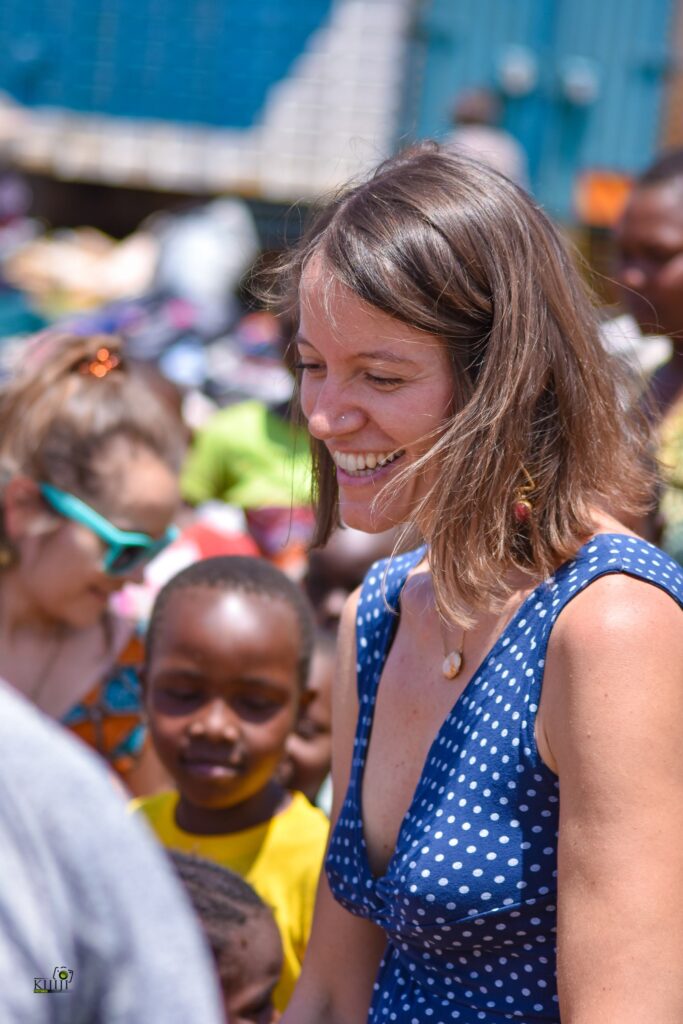 For me, it was love at first sight with social entrepreneurship. I remember thinking: why have I never heard about this before? This course triggered something in me, the phase of acting upon some thoughts I had for quite some time. In my life as a cancer research scientist, my job was to find novel medications to treat cancer patients so that they might live longer lives. "But," I asked myself one afternoon, "is that really the best that I can do?"
In Austria, where I live and work, I have regular access to a screening service so my chances of developing cervical cancer are very low. Meanwhile, women in countries with less access to healthcare services are still dying in high numbers. This is not right.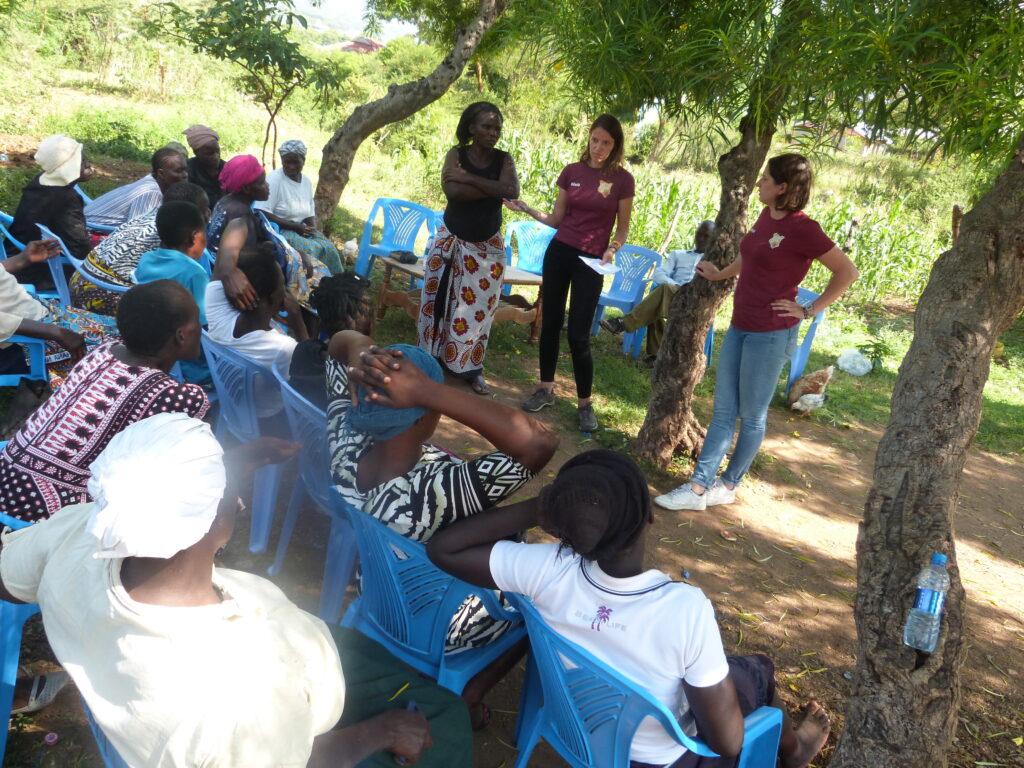 My moment of action
What about those patients that cannot easily access these life-saving prevention measures and medications? During the Covid-19 pandemic of 2020, I redefined my purpose to use my education in cancer biology, my empathy and networking skills, and my resilience and passion to rethink cervical cancer prevention in vulnerable women.
Having taken a personal stand against this global inequality in health and, with a wonderful team of supporters, I founded ´Together Women Can´ a social intrapreneurship initiative at Boehringer Ingelheim but also a non-profit organization which I am now the co-Founder. Today, the initiative impacts the lives of 3,000 women in Uasin Gishu County, Kenya, with sexual health education, screening, and capacity building of 5 local health clinics.
It was during the social intrapreneurship journey at BI that I built friendships and working relationships with many other social entrepreneurs in women's health in Kenya. This wonderful journey as an intrapreneur is what drew me to social entrepreneurship and ultimately led me to Lightup Impact.
While investigating the problem of access to healthcare and cervical cancer, I was particularly interested in talking to grassroots leaders, local experts, and founders of non-profit organizations who tackle problems at the community level. I started to learn about their challenges and what are the bottlenecks they experience in scaling their impact in their own communities. This is when I learned that a large number of these organizations fail within 3 years of foundation due to a lack of integration into regional and national development policies and lack of visibility and credibility needed to secure funding and scale their impact. I also learned that often competition for local resources is an impediment to forming partnerships between organizations who are working on similar issues.
I believe everyone should have access to the same opportunities and to the same healthcare support, independently of where they are born and independently from their gender.
Seeing that many early-stage grassroots organizations are left out of development funding and support, I was determined to establish a platform and give visibility to the underrepresented voices of early-stage grassroots organizations in the women's health, gender & development field in East Africa. This is when Lightup Impact came to life.
Lightup Impact is a social enterprise founded in April 2021. It is an online community of early-stage grassroots organizations in gender & health in East Africa. "Currently, we have 90 member organizations in our community. We support our members to become sustainable and to increase their impact through peer-to-peer support and networking, partnerships, and traning.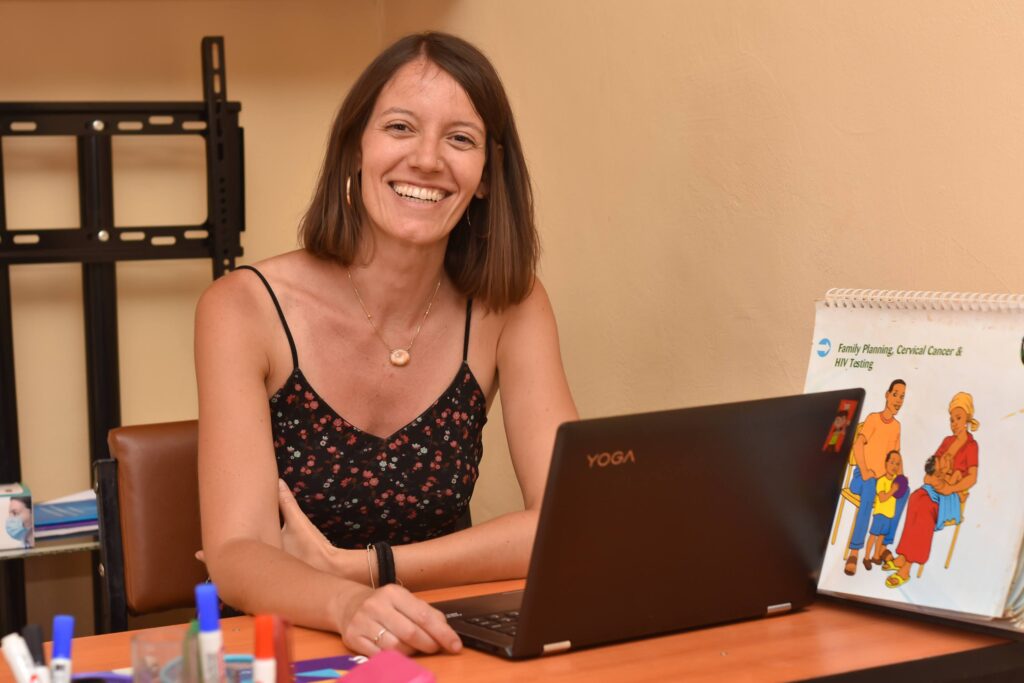 Having quit my job as a researcher to become a full-time social entrepreneur, I joined a very dedicated and passionate team at Lightup Impact. Eeva Mäkinen, Jeniffer Ohiwa Muganda, Pedro Bessa and myself as the founder and co-director.
In addition to our core team, we have had many volunteers including Nicole Bezuidenhout, Teddy Nyakado and Carla Polizzi.
Our Impact so far
Since February-July 2022, Jeniffer, Eeva, and I have been on tour in East Africa. We visited six organizations including: Kerio View Rights Organization (Eldoret, Kenya), Grown to Help (Kigali, Rwanda), Rhythm of Life (Kampala, Uganda), Activate Action (Homabay, Kenya) Chadala (Kisumu, Kenya) and Nareto Latia Indigenous People's Program (Kajiado County, Kenya).
Apart from visiting the organizations, we have been working on connecting them with each other to foster collaboration over competition and promote shared learnings in our community. To that end, we have been organizing monthly community meetups, private events for community members only, and public events to foster networking and integration of our members with external partners.
In May 2022, we hosted our first in-person conference and networking event that gathered 40 grassroots members across east Africa, 70 participants, and exciting speakers like Dr. Jebii Kilimo from the gender department in Nairobi, Martha Mwangi from Impact Direct, Caren Wakoli from Emerging Leaders Foundation Africa and Arinolah Elisabeth Nite Omollo from Warande Advisory Center.
Speakers from the Lightup Impact Community such as Christopher Nyamburi, Founder of LVDAH-Kenya, Harriet Kamashanyu founder of Rhythm of Life Uganda, Cherelle Druppers & Francis Odhiambo, Co-Founders of Cheza Cheza Vincent Ogallo Mwita, Founder & Director of Tunaweza Empowerment Organization, Francis Gikufu, Founder & Director at Mukuru Angaza Film Academy and Rogers Omollo Founder of Activate Action also contributed to the event.