When a group of young people in Kibera came together to form the One Chuom Group in 2016, it was out of a desire to help them reform from crime and drug abuse. The group in Mashimoni area also aimed at educating fellow youth about the effects of drug abuse while encouraging them to shun use of drugs. With most of the members unemployed, they had to quickly figure out a way to make a living. "We identified a gap in proper waste management and decided to fix the problem while making some money," says Alfayo Okoth Opiyo, the team leader, One Chuom Group.

But before the group embarked on collecting waste in the area, Taka Taka Zero approached them with an offer to partner with an aim of solving the same problem. The One Chuom Group and Taka Taka Zero which is a Nairobi based food waste management program got into a partnership with a common vision of creating employment and tackling pollution in Kibera.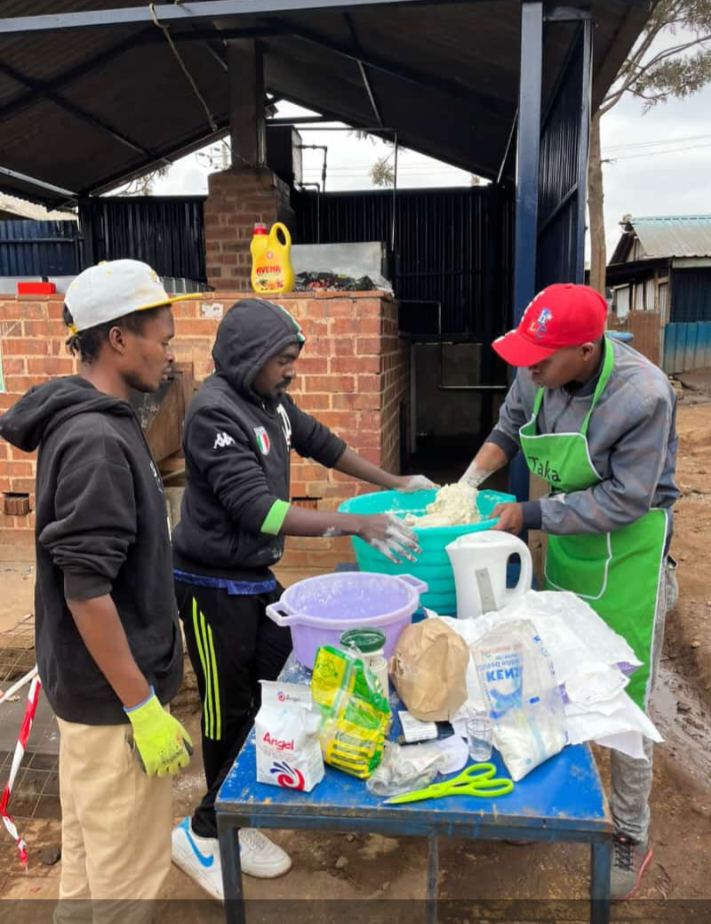 Under the partnership, Taka Taka Zero donated a community Cooker with a technology that transforms waste into fuel. One Chuom uses this fuel to run a large cooking station. "We use the cooker to cook bread which we sell in the neighboring Mathare. We also cook meals for the children in Mathare Community Outreach school just where the cooker is located. The cooker is made of bricks and metal plates," says Mary Musyoka, member, One Chuom.

Once the waste is collected from the area, its sorted before its burnt. The group uses the cooker to burn dry plastic, boxes, and polythene papers in the burning chamber, that uses thermal energy in a safe and sustainable outdoor stove. The stove incinerates waste at a temperature of 800-1200°C. The process is environmentally friendly since the stove reaches 95% complete combustion thus reducing methane emissions and does not produce soot.

The stove has two taps one for water and another for oil which are opened and the waste burns with sparks. "The energy produced heats up the metal plates and then we place our metal oven on top of one plate. The oven has heat receptors that show the degrees and once it reaches the desired heat, we put our bread to cook," adds Mary.

The group cooks bread of two sizes with the bigger one costing ksh 50 while the smaller one costs ksh 30. Members of One Chuom distribute sacks to household and collect garbage from them for free once a week. Every day, they collect waste materials from dumping sites. Since there is only one cooker the group that comprises of 15 members have organized themselves to work in shifts of three people per day which has so far proven effective. Those who work are paid ksh 700 in a day. Since the project is relatively new, only 4 months old, One Chuom Group is still relying on Taka Taka Zero to cater for the operational costs.

"Our biggest achievement is being able to cook for over 300 children in Mathare Community Outreach school where the cooker is based. Members of the community have been so supportive of our efforts and are our loyal customers for the bread. We cook knowing that we have a ready market for our products," says Alfayo.
The partnership with Taka Taka Zero has also created employment for the group members. The level of cleanliness has also improved within the area. "The community attests that since we started our project the area is cleaner," says Alfayo.

Despite the efforts by One Chuom group there is still room for more improvement to ensure all waste is responsibly disposed. Due to limited manpower, the group struggles to collect enough waste to fuel the cooker daily. "We use dry waste in our cooker so at times when we run out of stock and it had rained the previous day, we are forced not to use the cooker," adds Alfayo. More young people are interested in working in the project but it has been difficult to bring them on board since there is only one cooker. The group is still working towards raising enough funds to buy another cooker. Lack of proper protective gear for waste collection such as gumboots and gloves is among the other challenges that the group faces.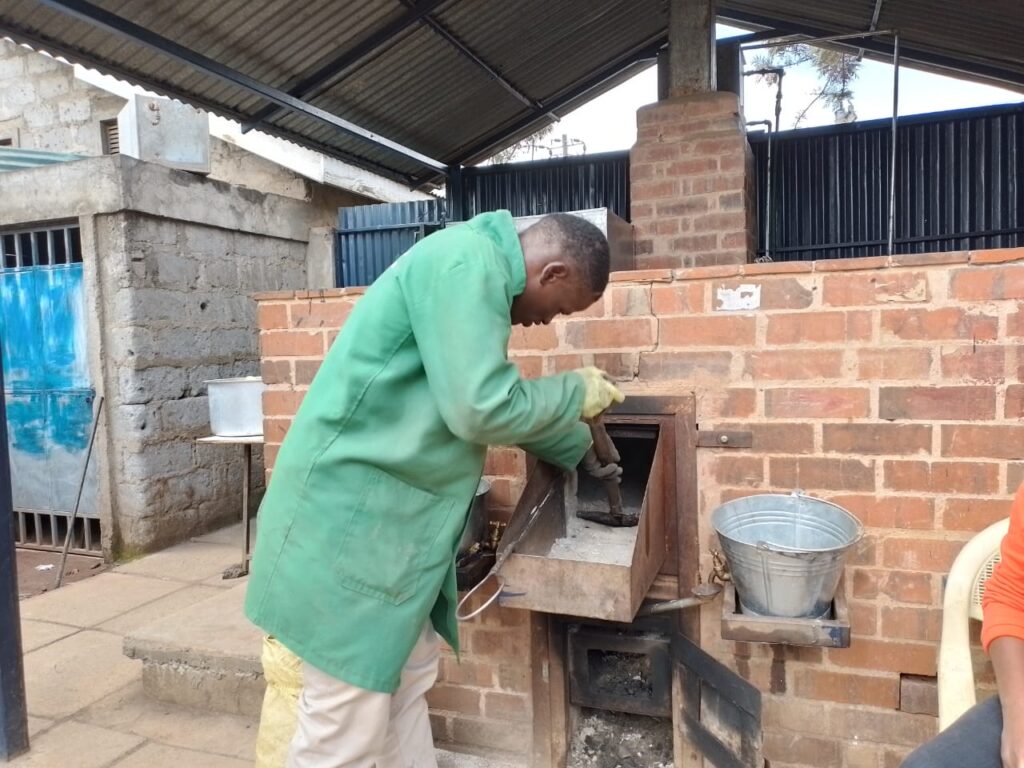 With their efforts, members of the One Chuom Group are confident that they can keep the environment clean and come up with more ways to generate income from waste to create job opportunities for the youth. "We plan to partner with other like-minded organizations that do programs that are environmentally friendly so that we can increase our capacity and effectiveness in collecting and recycling waste," says Alfayo. But even in the absence of partnerships, Alfayo points out that the group will use the savings they have from selling bread to expand their business.