Surrounded with numerous challenges such as poor infrastructure, limited access to social services and cases of insecurity, girls in Kibera are forced to put extra effort to stay at par with their peers in other parts of the country. But Making A Difference Sisters (MAD sisters), a local organisation is working to bridge this gap. Our reporter Christabel Adhiambo spoke to Valerie Kwena, program coordinator MAD Sisters.
"My name is Valerie Kwena, the program coordinator here in Making A Difference Sisters (MAD sisters). This is a 100% women lead community organization based in Kibera. We started in 2016 but registered as CBO in 2017. The main vision was to create a safe platform/space where people could come, talk and express their issues freely despite all the challenges.
Our approach is founded on the belief that a problem shared is a problem half solved and that when we come together we can solve a number of problems in our community. Our work focuses on the needs of girls and young women to have comprehensive knowledge on sexual reproductive, women rights, life skills and advocacy. We also carry out economic empowerment sessions with the young women. The main aim for these programs is to equip the girls with information about these things so that they can live freely or comfortable despite the challenges they face.
The need for mentors
It is almost impossible to live in Kibera community without a mentor or someone to look upto. If someone was there for you, it is would be an action of responsibility to be there for someone else. This is the main role for MAD Sisters; being there for these girls and women.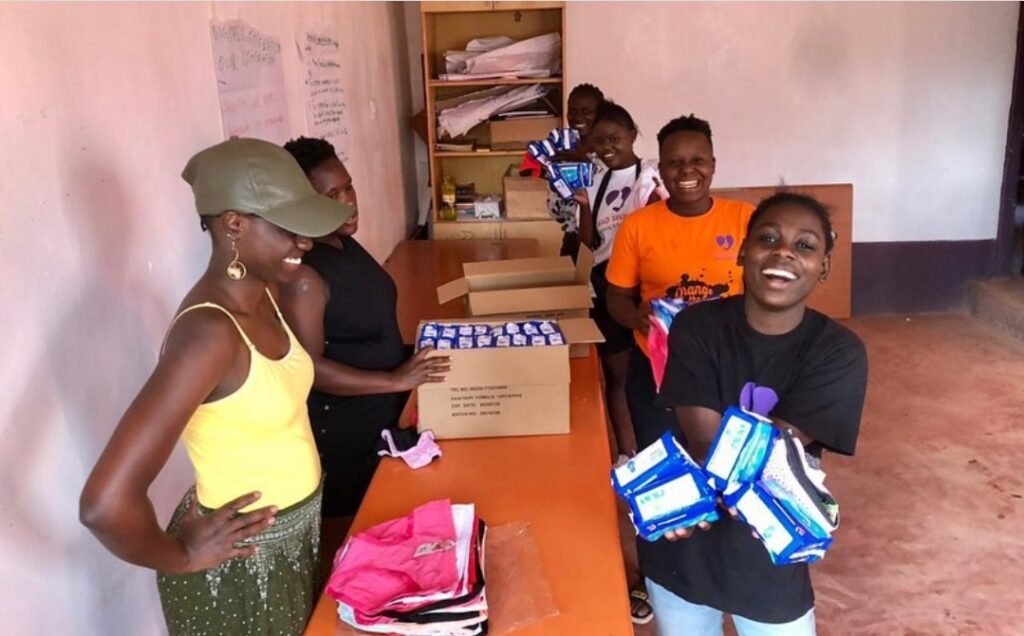 Girls needs a lot more empowerment but we are not yet there. Kibera is an informal settlement with a lot of challenges and we find the girls and the women are the minority and the marginalized, this means that if men face these challenges then we face them even more. In the recent Kenya Certificate of Secondary Education (KCSE) examinations, for instance, boys performed better than girls and this means we are still far behind.
While many may feel girls' issues have been vocalised, there is still work to be done. There are opportunities for both boys and girls but why is it that boys dominate more of this spaces than girls? It means something needs to be done. MAD Sisters will always advocate for the girls and women and I cant say we will rebrand so as to involve boys in our programs. What we can do is connect the boys with our partners organizations for male or with organizations that work with both boys and girl.
When we started MAD Sisters it was with the aim of providing strictly a safe space and our target was sexual reproductive and woman rights. Since the girls came on board, they have made it possible for us to adjust some of our programmes, based on their changing needs. Working with their parents was their idea. The girls could not get sanitary pads every month so we initiated their parents in economic empowerment where each female parent is given capital to start a business or expand the business that she had. Through this, parents are now able to afford a pad for their child.
Our milestones while empowering girls
We started with 35 girls but currently they have 60 girls in our programme. We had no women in their programs but now they have 55 women on board. Our partnership has grown with other organization in Kibera and in case of any opportunity we are alerted. Most of our girlshave turned out to be outspoken, courageous and are able to stand for themselves unlike before.
While challenges such as high expectations from the community exist, the organization has leveraged on the power of partnerships to address this and other challenges. Currently, we are not in a position to pay school fees but through partnerships we have succeeded to enroll six girls in a scholarship.
"I would want that even if it is tomorrow and am no longer around, MAD Sisters should be in existence to help more girls and women. Women and girls are not yet where they need to be. We should join hands to ensure they are safe and live in dignity and their development needs are addressed appropriately," said Valerie Kwena, program coordinator MAD Sisters.