As the world marked the International Day of the Girlchild today, women and girls advocating for better lives for their counterparts were feted in Nairobi.
Cecelia Maariiyu, a life coach championing for girlchild education in Babadogo and Lucky Summer area of Nairobi was one of the nominees. "I didn't really think I'll be nominated but what am proud of is that my work is a reflection of the passion I have for mentorship. I consider it a calling to make girls realise their potential through education and charity work, she said.
Lydia Matioli ,program Manager at Freely in hope ,has created a program "Eneza " a platform to help victims of sexual violence. According to her, the program serves as a safe space for survivors of sexual violence.
"There are not many platforms for sexual violence survivors to turn to .That is why I created , Eneza platform a program designed as an initiative to help the survivors. For the gap is still there where children are now being targeted by sexual predators and they don't know they've been abused," she says.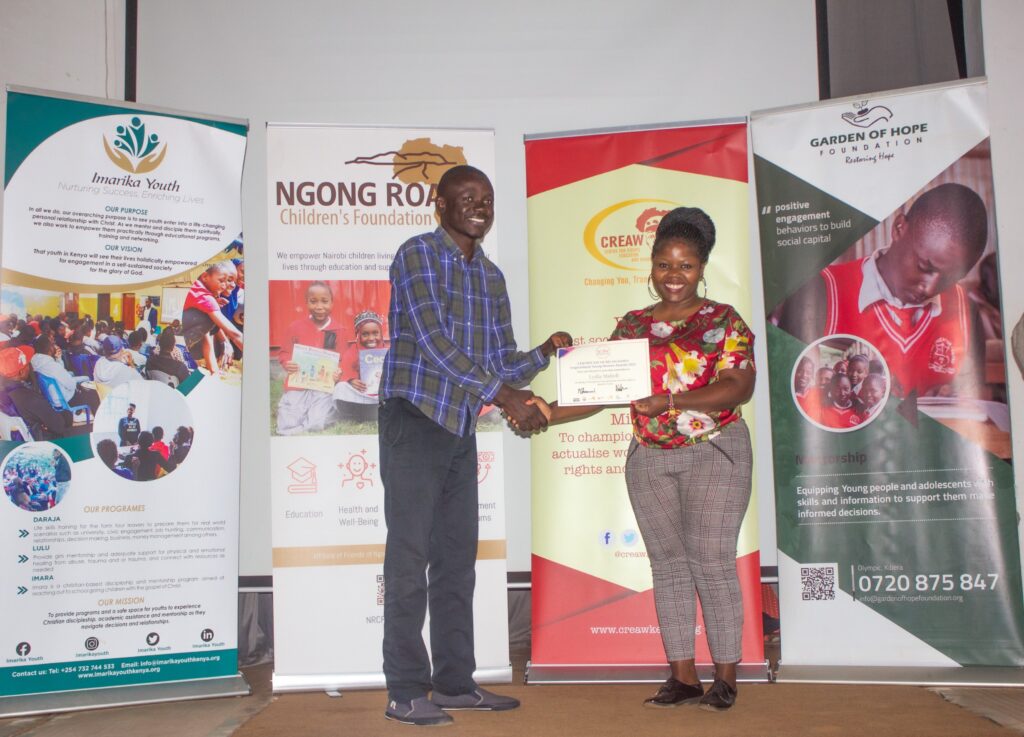 Themed "Our time is now—our rights, our future," This year's International Day of the Girl Child saw different organisations and individuals meet to celebrate and appreciate girls.
Pauline Juma, another nominee, and founded Rebirth of a Queen, an organisation dedicated to rescuing of girls who were victims of sexual violence in Kibra.The organisation has a safehouse outside Nairobi for the rescued girls. She says her vision is to see victims of such acts get justice and become law makers in the society .

"It will be great if one day our courts would have judges who are survivors. When such a day comes it will be remarkable and a clear indication that victims too can dust off their traumatising ordeal and live to achieve their greatest potential, "she said.