Association Sisterhoods of Kenya founded a program of justice and peace commission in the year 1991 to champion issues of injustice in the community while looking at the woman. It targeted uplifting the dignity of the women and empowering girl child. At that time girls going to school and empowerment of girls was a big issue and Association of Sisterhoods of Kenya was dealing with it and still they are championing for such issues. As time goes new things come up in and again, they realized election has been something in Kenya and it is a issue that needs to be dealt with.

Bernadetta Nzioka is a daughter of the Sacred Heart Sisters working with the Association of Sisterhoods of Kenya in the program of justice and peace commission. They champion issues of injustices, human rights and child rights across the 25 Catholic Dioceses of Kenyan, through sisters, peace makers and human rights teachers.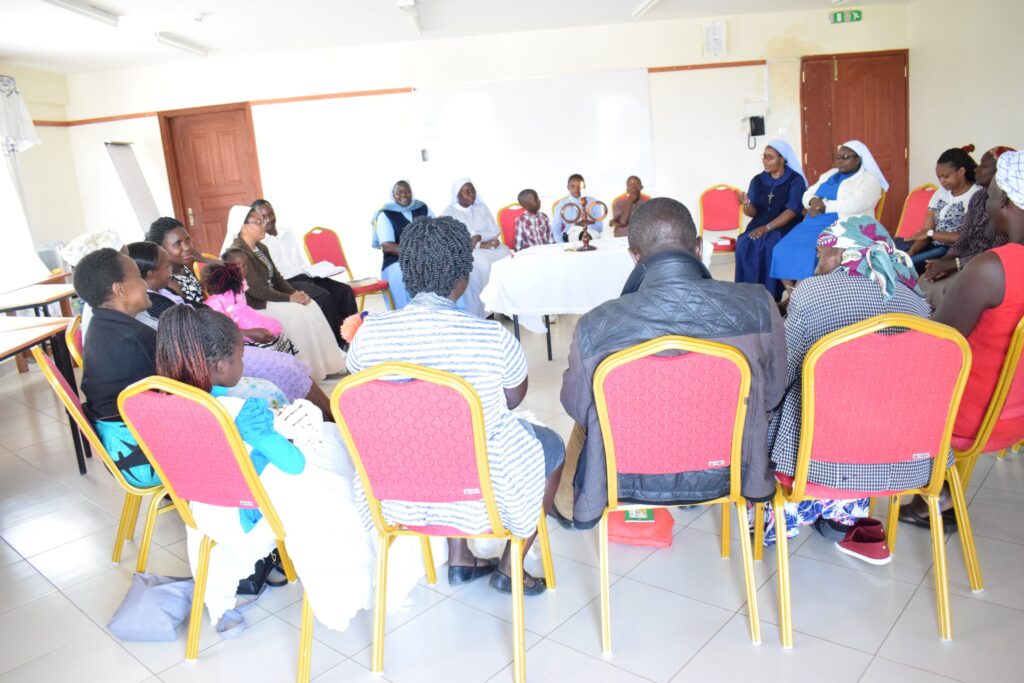 Association of Sisterhoods of Kenya started this forums which are always conducted regularly every year but at the moment it is being emphasized since we are nearing elections. Basically, this forums are to enlighten the people that election will come and go and afterwards life will have to continue. It is like a move for the sisters to see a community which is united and worth living despite the diversity.

"Sisters felt they cannot stay aloof while they are a part of the community and they wanted the society to be peaceful and harmonious place. As the catholic sister we reflect on the unity in diversity in our living. We come from different backgrounds, culture and races but we are able to live together in peace as a community and run our activities smoothly. So this is like a lubricate to the the community when we talk about peace and ensure people are together as one despite the differences. As Association of Sisterhoods of Kenya one of our value is unity in diversity like a way of synergising together. As we head to election I would like to see the visioned community," said Sr. Nzioki from Sacred Heart Sisters.
"The peace forums this year was intensified in June to prepare people for the elections through peace walks, caravan walk and peace talks where we take people through the process of elections and teach them their rights during the elections. The Association of Sisterhood of Kenya has given us a chance to be champions of peace through promotion of peace around the country more so in the informal settlement where it is post election violence is common. This is to ensure that there will be no reoccurring of the same incident that happened in the year 2007," said Sr. Zipporah Wawira Njiro from the Assumption Sisters of Nairobi and a community health worker.

Unfavourable weather conditions and political tension has forced the group to reschedule some of their meetings. Some of their meetings have been mistaken for political factions while in some occasions, participants expect handouts from the organizers. Despite these challenges, Sr. Nzioki highlighted the willingness by locals to promote peace and shun any political animosity toward their neighbours.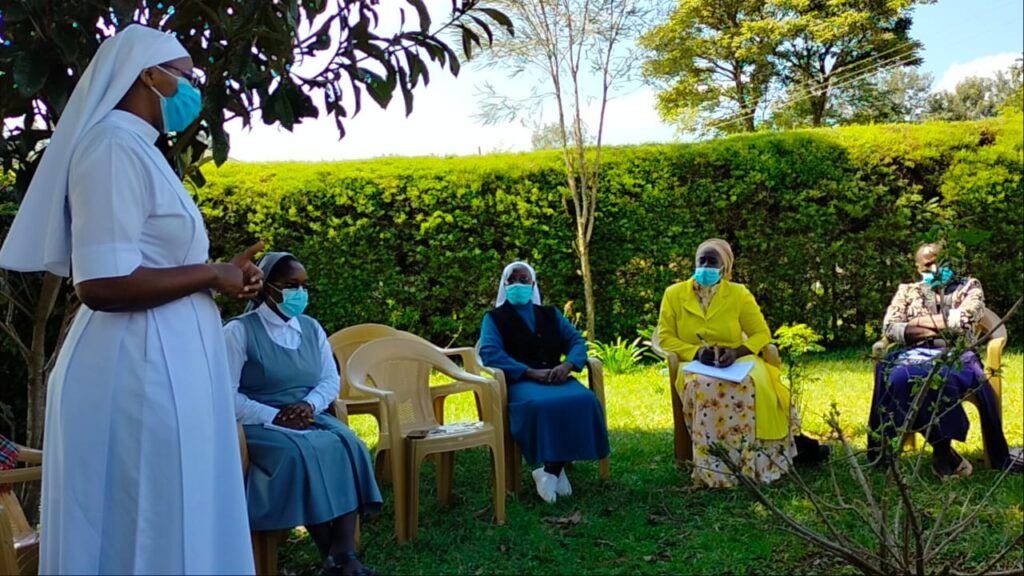 "As a community health worker, I would like to have helped many people in the community to know their potential, to uplift them from where they are and change the mindsets of people so as to rethink and rebuild themselves. My joy is being able to help someone who is struggling with a difficult situation and seeing them come out of this state. We have reached about five million people through our caravan walks, peace walks, peace talks, posters, paintings and our social media and our media houses that is the Catholic TVs or radio station," said Sr. Zipporah.