On a chilly Saturday morning, when normal couples would rather have stayed in bed Zama and Melusi snuggled cozily together in the corner of a room. Their eyes were glued to the screen, but their fingers instinctively popped popcorn into each other's mouths.
Across the yard, in a different room of the iconic Constitutional Hill in Johannesburg, not even the thundering promise of rain outside could dampen their son's mood where he and his agemates were also spellbound by a different science film suitable for their curious minds.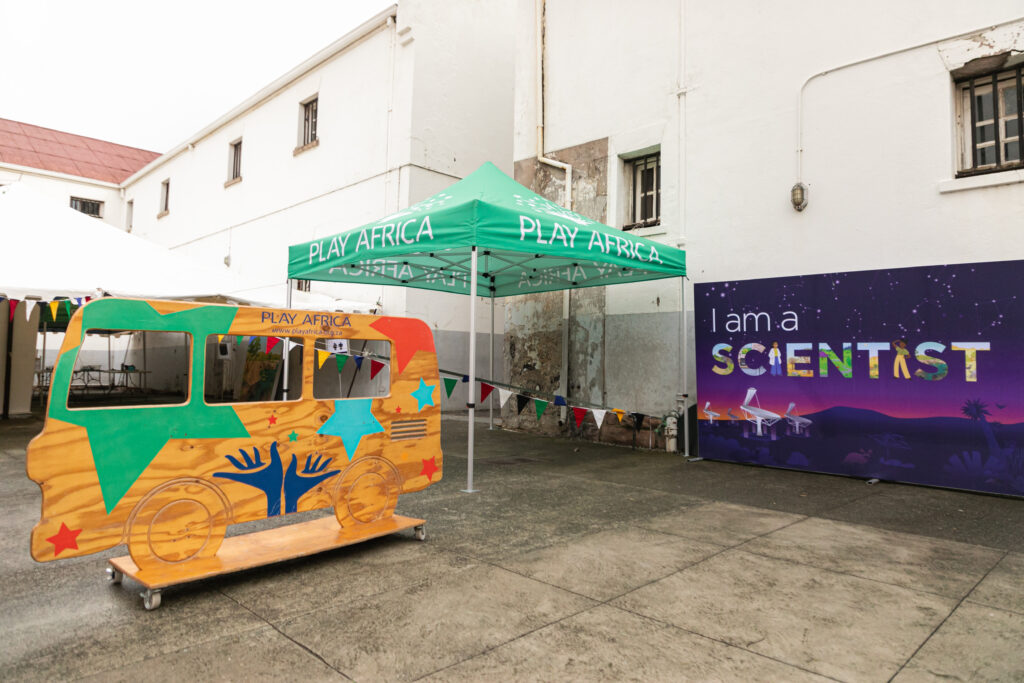 But before the rain had the chance to unleash its wrath, the youngsters had already been mesmerised by scientific educational experiments guided by Play Africa's playful facilitators.
Melodious sounds of "Flee Flaa! Flee Flaa! "Kamala Kamala Vista!" had seared the cold air, driving it away amidst gentle chuckles. This kick-started the science celebration
Zama and Melusi Dube are different breeds of parents. They recognise the importance of attending events like these with their son, events that generate interest and improve minority groups' involvement in contemporary scientific, technological and environmental issues.
"I watched a film that showcases the utility of technology among people with disabilities disability. It was very intriguing for me because it deviated from my recollection of what science was all about growing up. Back then, science seemed far-fetched and fantasy-like," said Zama during the sidelines of the showcase.
"So I find the solutions approach to science education very interesting and a path that should be intensified even in the school curriculum so as to get a lot more children interested in science subjects having seen its value in solving real-world problems that they can easily relate to," she went on.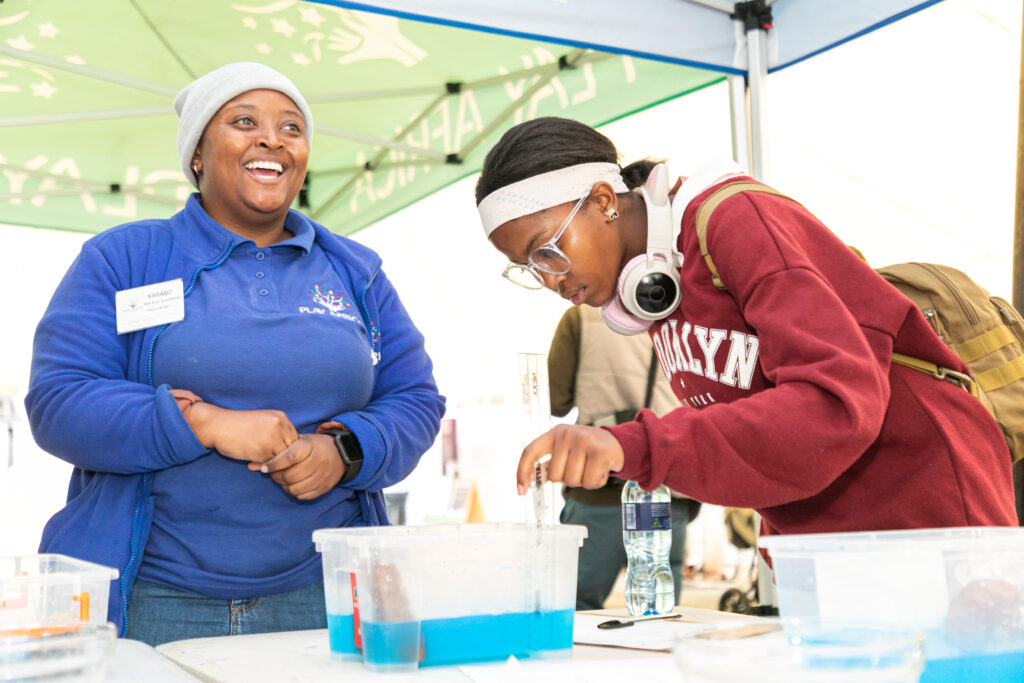 "We brought our son because we believe this festival to be something that would invoke his imagination and I cannot wait to hear about what he took away from it. It will be interesting to engage him and tap into his mind. He is going to grade 7 next year and will soon be going to high school. It is about time for him to start considering which career path fascinates him. We will try to be less of an influence but more of a guide giving him wide options and advice once we hear what he is interested in," she concluded.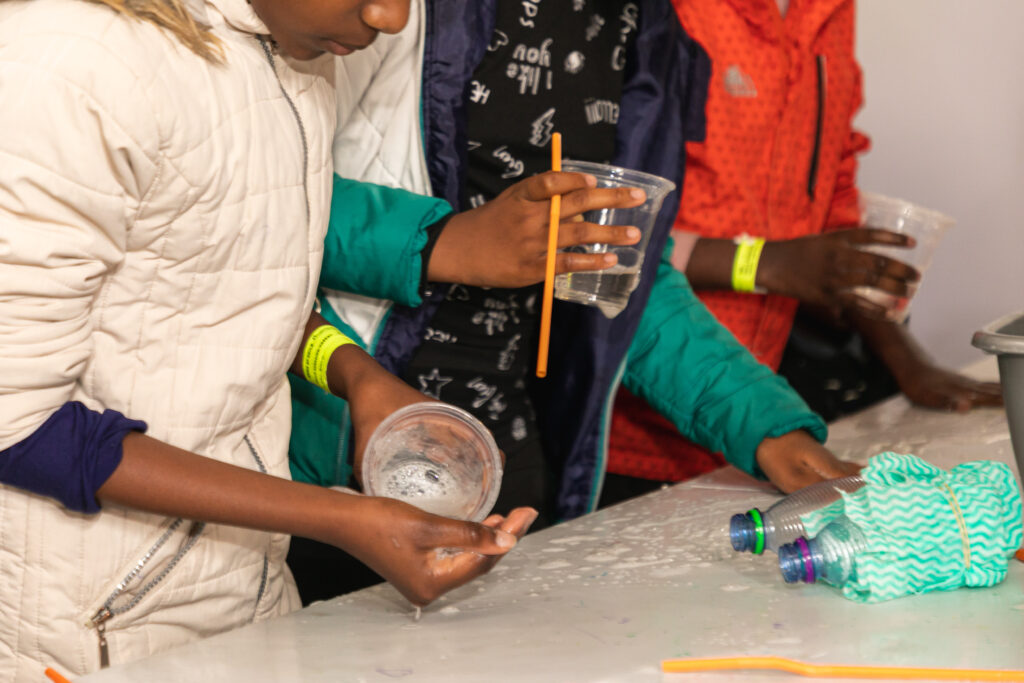 Melusi Dube echoed his wife's sentiments about the need for science education to be practical, as exemplified in this program if young people are to take an interest in it.
"Growing up, science was for the very intelligent. It was not fun and many people would shy away from it. We learnt things like the anatomy of bugs, things that did not help much in terms of developing society.
"But I am happy initiatives like these are happening to spark creativity and excitement among young people as far as science is concerned. I believe recycling is a key field that could be leveraged to invoke so much fun while relaying important practical scientific and environmental knowledge to our children," he said.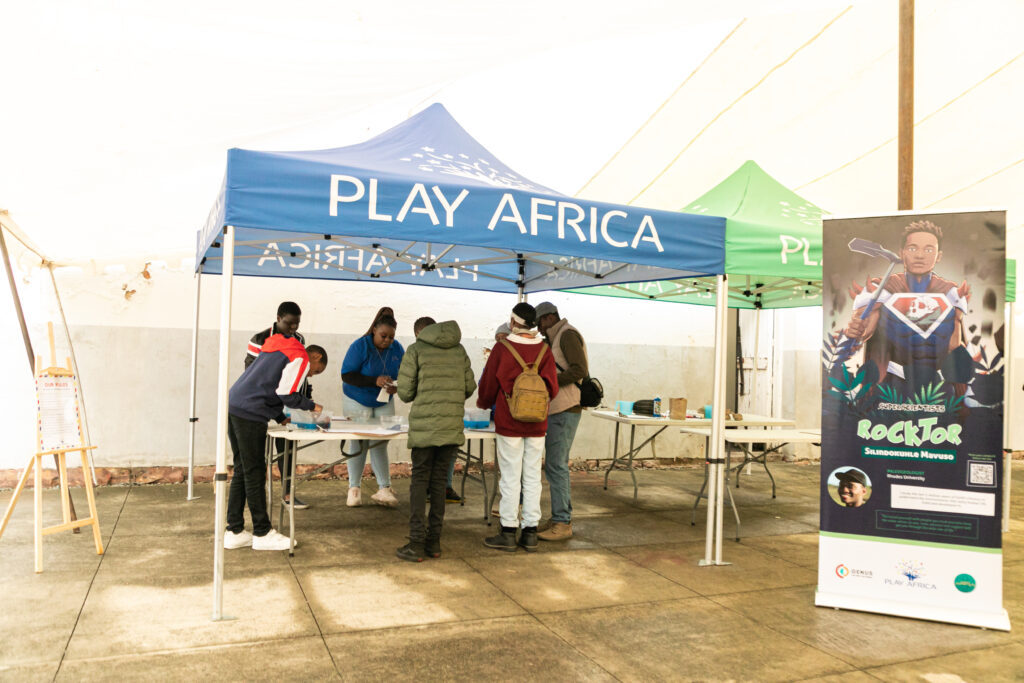 He said it was about time for African countries to emulate other countries that engage their young people in practical solutions for the world because such an environment allows the children to get a feel of different perspectives of how the world functions.
"I like that this program was done in an urban setup because it creates an opportunity for young people to empower young minds in innovative environmental concepts and urban greening concepts like vertical farming methods and rooftop gardening. Gone are the days when farming was regarded as a rural activity. I look forward to implementing some of the regenerative farming methods myself. In fact, such festivals should be held more frequently in bigger venues and accommodate even more children and parents," he said.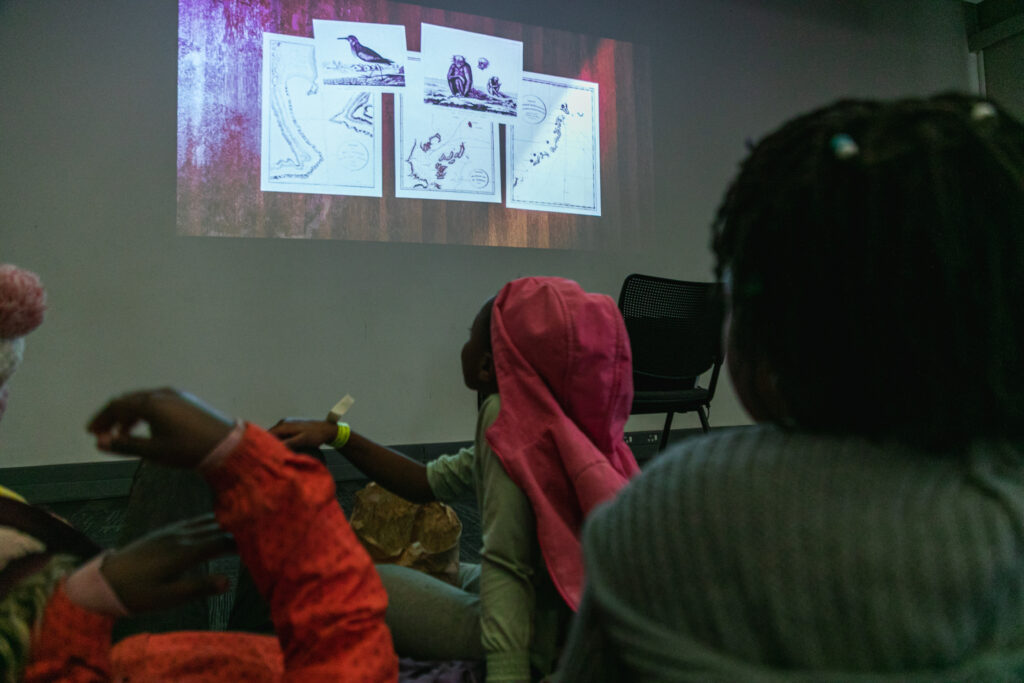 Conforming with the year's theme of "Equal Opportunities in Science," Play Africa in partnership with Goethe Institute's program reached more than 400 children (5- 16 years) and adults between October and November 2022 across some of South Africa's disadvantaged areas including Alexandra, Soweto, and Hillbrow.
Rongedzayo Fambasayi, Play Africa's managing director described the program as a game changer whose beauty lies in the playful and engaging activities that they do to simplify science into a language that everyone understands going further to simplify it in local languages.
The action-packed program was designed to educate and entertain all who participate, featuring film screenings of short films in science, followed by facilitated hands-on science activities for all ages.
"As Play Africa, we plant a seed that then becomes a springboard for lifelong learning and excitement that lies in science through the films and the playful activities which we present to the participants. But since a greater percentage of the time is spent at home, parents' and caregivers' involvement is critical in supporting this initiative. It is equally important for parents and family members to know that this seed needs to be watered, fertilized, and nurtured if we are to eat the fruits in the long run. Once we bring in the conversation of subjects like climate change, and the parents take it home and further elaborate, discuss and create more opportunities for them to have study materials that address this issue, then there is going to be a benefit for everyone," said Mr. Fambasayi.
This year, 65% of the children that we impacted were girls and about 10% of them were children with disabilities.
"We had a lot of films to choose from. We selected those that speak to this year's theme and so we liked those that had a particular emphasis on empowering girls and the disabled. We also included leading female scientists in the science field, while others are part of our ongoing series to inspire girls. This is to make sure that they realise that it is possible for them to rise from low-income households and communities, and reach the highest levels in science by seeing the scientists themselves in physical form and not just reading about them in books or seeing them on TV.
We also selected others that addressed the climate crisis, which is an urgent and critical global issue in contemporary times. We thought each age group would be able to comprehend and enjoy this theme," Mr. Fambasayi said.
Thoriso Moseneke, the project manager from the Goethe Institut said the highlight of the program for her was when they introduced the program at a special needs school in Johannesburg.
"Although we are involved with different schools, the school that touched my heart was the Hope School for children with special needs. I noted with excitement how the most exciting part for them was the experiments when they get to see practically how science works. The children were so excited to do the science experiments. This is very important because sometimes you find that some schools do not have science labs, so through this program, it usually would be the first time they ever interact with science at such an intimate practical level," she said.
Futhi Mbongwe, a trainer and facilitator with Play Africa said the organisation uses a play-based learning system whereby they try to get children to learn through play.
"We make sure that they touch things, experiment, explore and discover things in the process of their learning. Children cannot rely on text only if their learning is to be effective, so interaction with these forms of play is very crucial. Play is also proven to be beneficial for children's growth so we make sure we spark curiosity because if they are curious, they have the freedom and confidence to try out things on their own.
"That curiosity teaches them to problem solve at an early age, and that is something that we want for our children because the future will demand people who are able to adapt to different environments quickly. We also believe children need to have the confidence to express themselves as they should have a voice around their spaces.
"In this regard, we are solving a common problem in and around the place where we operate that has an unconducive environment for learning and playing. Some children only have abandoned buildings or old apartments as a school. This limits them because at that age they have to be out there, exploring and running around. Although there might be public parks around, these too are blighted by issues of safety and security," he said.
Baeletsi Tsatsi, a storyteller who had children and parents singing, clapping, and rolling on the floor with amusing dance moves that drove away the cold, weighed in on the importance of fun in learning activities.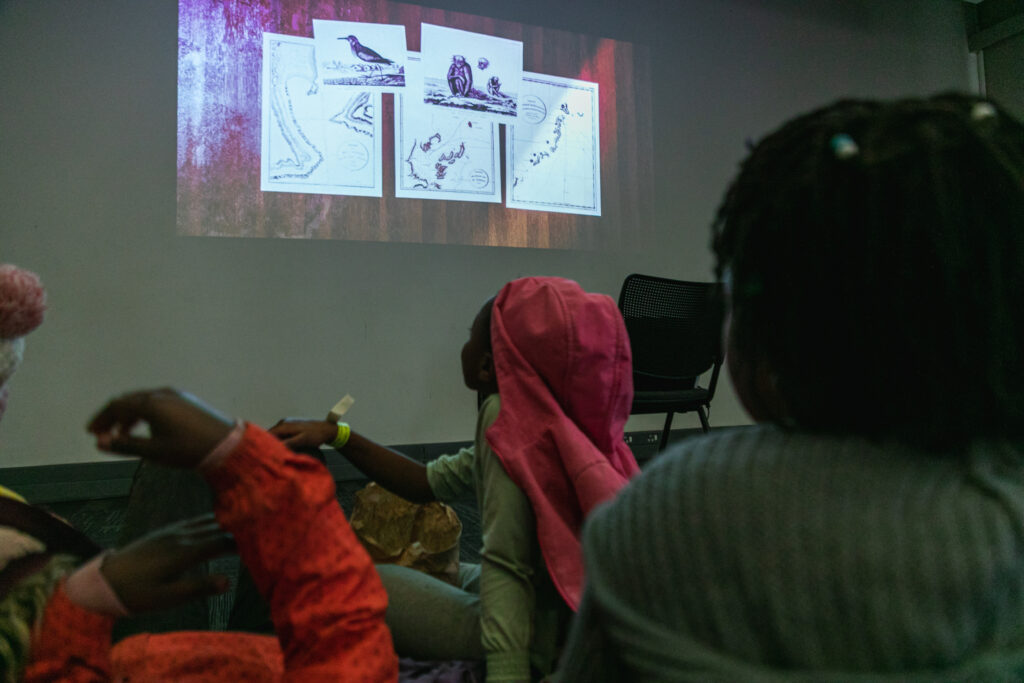 "I tell all kinds of stories, but the purpose of the science stories in this program was to heighten the cognizance of the presence of that science in all aspects of our lives to the children, and that it is not something that happens in labs orchestrated by people wearing white coats," she chirped.
"Flee Flaah Flee Flooh…!!!" Baeletsi recalled the earlier song
"When we tell these stories, we want to make kids less intimidated by science as a subject matter. Scientists need to partner more with storytellers on the ground. I have seen a considerable increase in children's interest in science since my involvement with Play Africa about four years ago. There is always an audience for storytelling, particularly African storytelling. I am always happy to see them remembering the songs and the phrases of the stories I tell and I can only hope their take this home even as they go to play with their friends," she said in an animated voice that bespoke a storyteller fond of her work.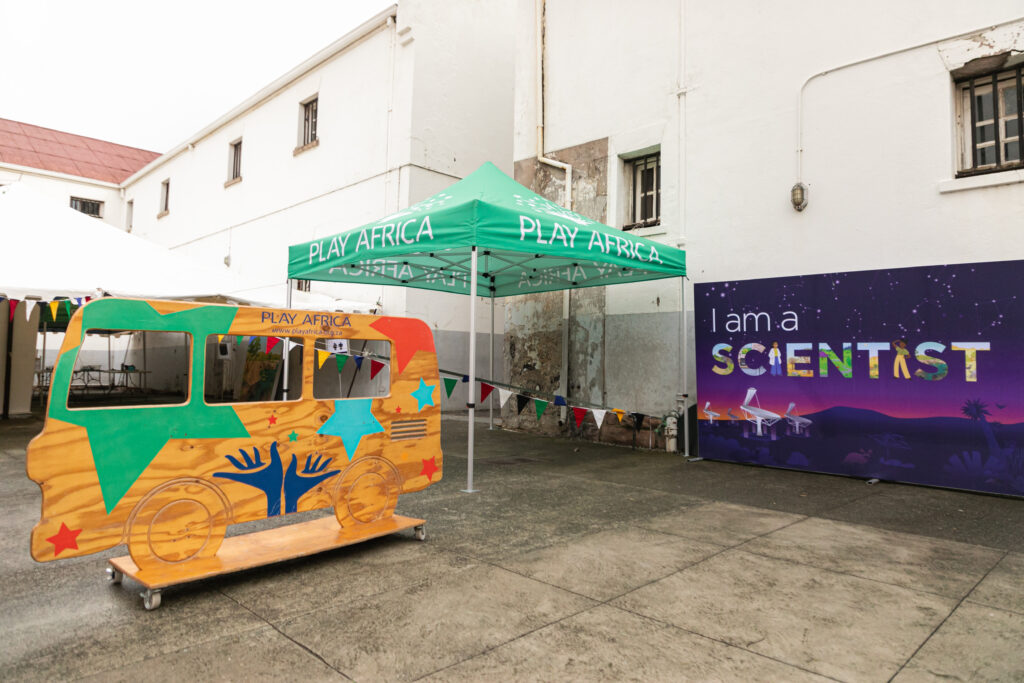 This year, the Science Film Festival ran under a theme dedicated to increasing awareness of diversity and inclusiveness in science, technology, engineering, and mathematics (STEM) fields, so as to address how science sometimes worsens the equality divide in subtle and pervasive ways resulting in the underrepresentation of minorities and women.
The drive is to ensure that studying and working in science is open to all, and for the benefit of all sections of society.
This international festival was held in 21 countries across Africa, Asia, the Middle East, and Latin America,