An African initiative is offering women leaders an opportunity to drive change in their spheres of influence while opening opportunities for other women across different sectors. The Amujae Initiative is a programme of the Ellen Johnson Sirleaf Center that seeks to inspire and prepare women to unapologetically take up roles and excel in the highest levels of public leadership, and to bring other women along.
Amujae', pronounced ӓ mōō jāēē, means 'we are going up' in Kru, a Liberian language.Launched on International Women's Day, March 8, 2020, the vision for the Amujae Initiative is to shift the landscape for women in public leadership in Africa, moving from a culture of tokenism to one that truly values women leaders.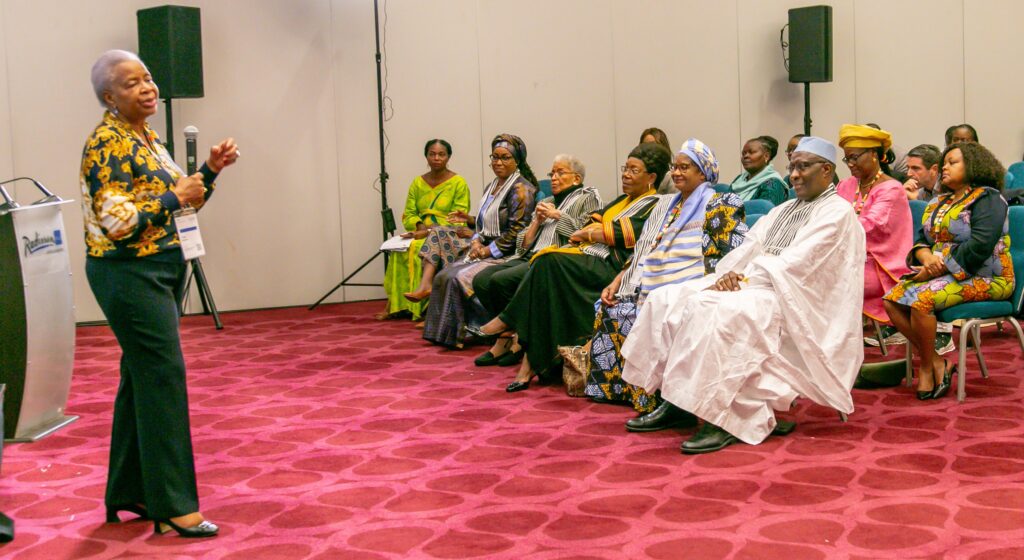 The 2023 cohort of Amujae Leaders consists of 12 women, all recognized as leaders in their spheres of work.
1. Hon. Peggy Onkutlwile Serame – Minister of Finance, Botswana
2. Dr. Grace Ayensu-Danquah – Gender Advocate and Humanitarian Surgeon, Ghana
3. Ms. Seregbe Keita – Public Policy Analyst and Development Expert, Guinea
4. Mrs. Sona Traore Sesay – Educator, Policymaker, and Social Justice Leader, Liberia
5. Hon. Emma Theofelus – Member of Parliament and ICT Deputy Minister, Namibia
6. Ms. Chipokota Mwanawasa – Policy Advisor to the President, Zambia
7. Gladys Wanga – Governor of Homa Bay County, Kenya
8. Cllr. Moriah K.D. Yeakula – Lawyer, Feminist and Political Activist, Liberia
9. Ms. Fatou Jagne Senghore – Founder of the Center for Women's Rights and Leadership, The Gambia
10. Hon. Joyce Chitsulo – Member of Parliament, Mwanza West Constituency, Tanzania
11. Hon. Joanah Mamombe – Member of Parliament for Harare West Constituency, Zimbabwe
12. Ms. Chilando Nakalima Chitangala – Mayor of Lusaka, Zambia
You can read their full biographies at: https://ejscenter.org/our-work/amujae-initiative/